Is Your Electrician Qualified for the Job in the UK?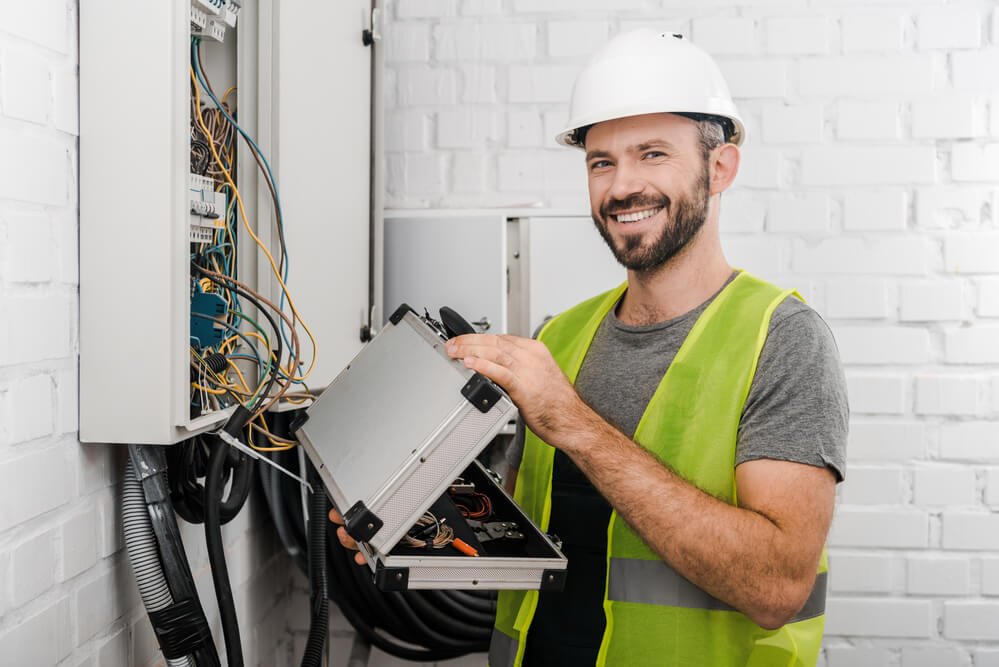 Choosing an electrician can be a real hassle. If you do not know how to work with anything electrical, then finding someone that can help you is essential. Nothing is worse than hiring someone to do a job and finding out that they are not qualified. But how do you know if the electrician that you hired is actually qualified? We are here to answer that question, with the help of Midas Electrical Ltd, an electrician in Essex.
How Do Electricians Become Qualified?
According to Upad, "All contractors who want to be certified by the NICEIC undergo a stringent assessment process which includes a representative sample of their work, their premises, documentation, equipment and the abilities of their supervisory staff. Only if they meet the NICEIC's high standards will they then be awarded a place on the NICEIC register."
Electricians have to complete a lot of studying and many hours of in-person training before being certified. Just like any job, having the proper qualification and experience can tell you if your electrician is qualified. Being proper and attending to your questions and needs, but also being professional and knowing the right way to handle the situation and problem can also identify if the electrician is trying to scam you or trying to help you.
Resources to Find Qualified Electricians
Finding sources online can help you find out whether or not your electrician is registered. Nowadays, with the power of the internet, you can easily search for the company and read reviews before even calling a company and hiring them for the job. In addition, talking to neighbors, friends, or family members can help you find the right electrician for the job you need done.
In 2014, the website Registered Competent Person Electrical was established in the UK. This website helps people steer clear from rogue electricians, saving people lots of money and time spent looking only to find an electrician who may want to scam you rather than help you out. Gov.uk explains that "All electricians are assessed for their competence before they are registered and are subject to periodic random surveillance to check that their work meets safety and quality standards. Across England and Wales there are 42,000 registered electricians."
Hiring an Electrician
When hiring a contractor, it's usually done by calling a company and either speaking to the electrician or by having them send out an electrician to your home. Just because the electrician has a company or is a part of one does not necessarily mean that the electrician has the qualifications and skills to do the job correctly. And if he does not and does the job terribly, it can end up costing you.
According to Voltimum, "If an electrician holds an ECS gold card, you know they are qualified to the industry recognized standard. Ask for proof of electricians' qualifications – ask to see their ECS registration." Asking for the ECS registration can ease your mind, knowing that the electrician you hired has been registered with the country and has the qualifications to do the job.
While it's always a great idea to see if the electrician is registered, the relationship also needs to be built on trusting your electrician. Just simply asking your electrician for the paperwork to make sure he is qualified is showing the electrician that you are willing to give him the chance, so the both of you won't have to regret the job later on. Building trust is just a courteous way of showing your electrician that although he is there to do a job, that he can also trust you and tell you if there is a problem that needs more assistance.
Giving the resources available, it makes sense to do a lot of research and investigating before hiring a company or signing a contract. If the electrician is making you sign a contract and and you don't ready it carefully, it can end badly. If the scammer knows that you did not read the contract, then they know that they can scam you and take your money without doing the job properly.
Conclusion
Taking your time to find the right electrician can save you lots of time, money, and stress in the end. Researching the company but also trusting your electrician will help you know what your electrician's intentions are before hiring them for the job. In the end, finding the right electrician and building trust can help you when you are in need of a helping hand again.